The construction phase is nearing completion. The Structural Landscape is almost complete and 90% the Soft Landscape has been installed to our strict quality control standards. Our clients expectation for the first stage of the project is being realised with "instant impact" planting that can be appreciated by existing and future residents alike.
"Seaside Cottage Garden"
Compact trees, shrubs and groundcovers have been selected for there pretty colours and soft shapes.
Plants are arranged informally creating an overall patchwork effect where a mix of native and exotic plants exist in perfect harmony.
Lush foliage and brightly coloured flowers attract birds and insects to reflect the distinct seasonal variations.
The garden serves to frame the beauty of its seaside location while maintaining a connection to its natural setting
Please refer included photos.
Seaside Landing – view looking northwest
Seaside Landing – view looking from waters edge east to building G
Building G – view looking northeast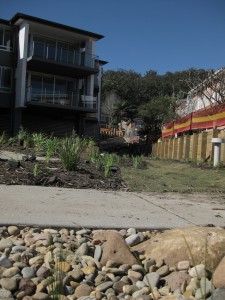 Soft Engineering – Overland Stormwater Swale
Integrated Landscape – Overland Stormwater Swale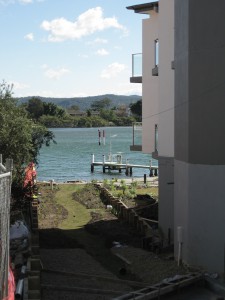 Integrated Landscape – view corridor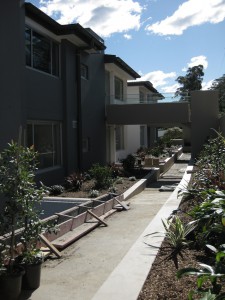 Building G – primary entry path
Removable Bridge /Basement Entry Ramp